Meet Physiotherapist Jacob Best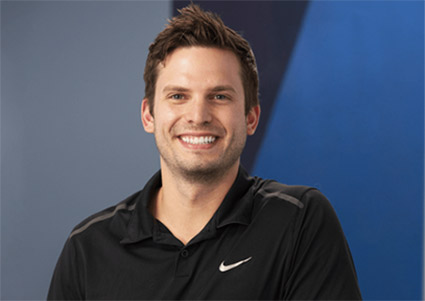 Hailing from a small town in Newfoundland, Jake grew up participating in every kind of sport. "Although I'm not the most athletic, coming from a small town, I was put on every team. As a result, I hurt myself often." He had physiotherapy as a child to rehab some of the injuries that he had in his youth. Jake's experience created an interest in taking care of his body and exercising.
Embarking on a Path to Helping Others
Initially, Jake started studying engineering as an undergrad. After his first year, he quickly realized he needed to do something that he found more engaging. He then changed to the accelerated kinesiology program through MUN. He graduated with honors. After graduation, Jake started volunteering and working part-time in the summer at physiotherapy clinics. He was excited to see the incredible results that people got through care.
Education and Professional Development
It was in those experiences and working at clinics that I became interested in becoming a physiotherapist. It was a natural fit for me-the right path.
Jake decided to get into physiotherapy right away. He got accepted to school and graduated with a Master of Science in Physiotherapy in 2015 from Dalhousie University.
Since graduating, he has pursued post-graduate training through the National Orthopedic Association. Jake always has had a passion for orthopedics, largely due to the sports and physical injuries he sustained when he was younger.
He also is at the intermediate stages of obtaining his Manual Therapy Fellowship Diploma. Jake has a passion for addressing many conditions. These include low back pain, tendinopathies, headaches and postural dysfunction. He also achieved advanced level training in intermuscular stimulation.
To stay abreast of the latest in physiotherapy, Jake takes multiple courses a year.
Rehab Approaches
Jake is passionate about providing a thorough assessment and diagnosis. He always takes time to help people understand their condition. His approach helps his clients restore their physical wellness. Jake's rehabilitation methods include the following:
Hands-on manual therapy
Therapeutic exercises
Self-management strategies
Intra-muscular stimulation/dry needling
Book an Appointment
Contact Williams Physiotherapy today to schedule an appointment with Jake!

Physiotherapist Jacob Best | (506) 206-0166